Some comments from our Guestbook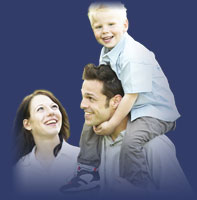 – book with confidence!
We know that choosing holiday accommodation for the first time can be a bit daunting, so we've gathered together just a few of the many comments that guests have kindly written about their stay with us in the years since we opened. You can read them all in our guestbook when you visit!
"Just to say how much we enjoyed our stay at Corrieyairack, in spite of the weather! It's certainly the best self-catering property we've stayed in and one of which you should be justly proud. I'd definitely recommend it."2009
"Thank you for making your cottage so comfortable. We've had a lovely stay and enjoyed the peace and quiet. Calgary beach in snow was fantastic and will go down in family legend. Thank you." 2008
"Great house. So spacious and comfortable. Loved the log burner. Pub next door very handy. Calgary beach lovely." 2008
"House is gorgeous with everything you could possibly need. Saw sea eagles, golden eagles, peregrines and otters!! Really enjoyed discover Mull land rover trip." 2007
"As ever we had a fantastic time. The house is so well equipped and comfortable and lots for the kids to play with inside and out. Very relaxing." 2007
"A very memorable holiday on a beautiful island. The house is very clean and comfortable. We shall definitely be back!" 2007
"Wonderful house. Beautiful walks, amazing scenery. Castles, beaches and all sorts of weather!! Iona and Ulva were very special – a week's not enough – we'd love to come again!" 2006
"A lovely well equipped home which was a pleasure to stay in." 2006
"We've had a super family holiday here on Mull. Cottage furnishings are really homely and beautifully co-ordinated. In fact the beds are so comfortable, we had trouble leaving them in the morning! Maps, books and games appreciated. Thank you." 2005
"Despite disappointing weather the house was a joy to come home to after a long walk. Very many thanks to Alan and Emma who have thought of absolutely everything Perfect!" 2005
"Super house with all home comforts. Lots to see of wildlife and scenery. Great place!" 2005
"Excellent well designed spacious accommodation with every attention to detail. Warm and cosy. Can't wait to come back." 2005
"Don't want to go home! A great house on a great island." 2004
"Enjoyed a lovely week on Mull. A beautiful house – especially all the little touches and your attention to detail" 2004